Mini Boss Test l
Deconstruction of the behavior of a boss!
In this case its the Tri-Transforming Wall Walker from the game Contra 3: The Alien Wars!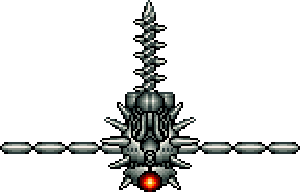 The boss is completely autonomous but the user can control different mechanics, like the direction of the wing or the HP in general
Note: This prototype was created without commercial purposes only for the testing of game states, all the images and sounds presented belong to their respective owners.